For our 2024 workshop, we have once again succeeded in engaging a world-renowned guest: Victor Smolski is one of the most outstanding representatives from the hard and heavy scene. His explanations and a subsequent brilliant live show will cause incredulous amazement even among non-metalheads.


Click here to register: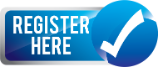 Short biography Victor Smolski
Musician, producer, composer, lecturer and author of one of the most successful German guitar instructional DVDs, "School of Metal".
Victor Smolski is known as guitarist of the bands

RAGE, Mind Odyssey, Lingua Mortis Orchestra, ALMANAC

and as solo artist.
Besides, Victor Smolski is present worldwide as a teacher with his online lessons in his Unity Music School.
Link to the full version:
https://victorsmolski.de/about-all.html
Discography:
https://victorsmolski.de/discography-all.html
Official Webside:
https://victorsmolski.de
Here are some current video links on Youtube: